Following on from the success of our "A Guide to Networking in Manchester" blog in 2019 the next in our series takes us to Leeds where we find one of the most diverse and collaborative tech scene's in the UK.
In this blog, one of the city's best-known faces in the digital sector, Stuart Clarke, discusses how Leeds' tech and startup scene is one of the most diverse and collaborative in the UK.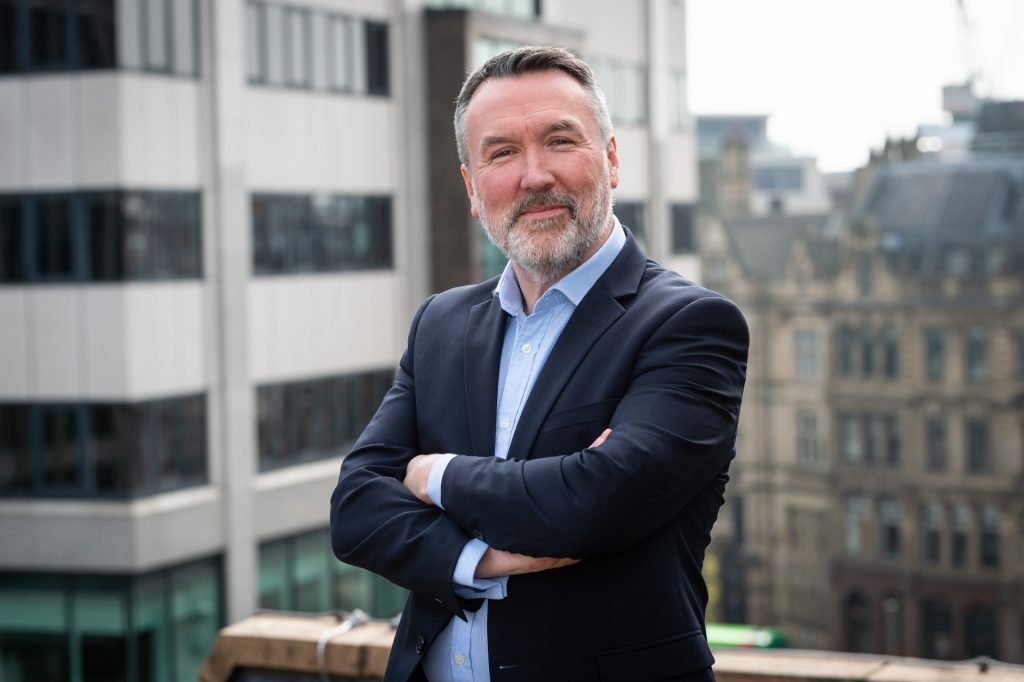 The Key is Simple - Turn Up!



Business is like anything - you only get out what you put in, and the good news is that it doesn't all have to feel like work. Networking is one of the most powerful ways to learn, develop, and to grow your business.
The key is simple - turn up! Find an event that takes your interest, book a ticket - many events are free, even if numbers are restricted - and go with an open mind and a positive attitude.
Luckily, Leeds is home to a huge range of networking events, and is one of the most collaborative, generous business communities in the UK. Whether you're a familiar face with years of experience behind you or a complete newcomer to the digital and tech sector, you will find a warm welcome in Leeds.
Follow some or all of the events and people featured below and you'll soon find out how busy the tech sector is in Leeds.
The Networking and events scene
Leeds Digital Festival Now in its 5th year, the festival will take place across the city and wider region from 20th April to 1st May 2020. This open-platform event is the largest tech event in the UK, with 240 events, and 25,000 attendees in 2019 - and 2020 is set to be even more varied and inclusive. The festival celebrates Leeds' unique collaborative spirit and outstanding digital and tech talent with events for everyone. @LeedsDigiFest
Several other events take place around the city throughout the year, so there's always somewhere to go and someone to meet. Here are a few of the regulars:
Women in Leeds Digital Originally scheduled as a two-hour slot at the Leeds Digital Festival 2019, it quickly grew into a full-day conference of 50+ speakers and 600 attendees. Sessions covered every aspect of tech. Their recently launched website is one to bookmark, and they'll be back at the 2020 LDF with another programme of events and talks. A relatively new group, it's certainly one to watch as the team start to get events and meetings up and running. @WILD_igital
Empowering Women with Tech A Leeds-based group that runs events with the aim of encouraging, elevating and empowering women into Digital, Technology & Science careers. Set up by Natasha Sayce-Zelem who's an integral part of the tech sector in Leeds and has been able to encourage local women onto the stage as well as big name speakers. @EmpowerWithTech.
Lean In Leeds Set up by Zandra Moore, this is a regular meet-up bringing women together in a supportive environment with interesting speakers covering topics from setting up a business to working in large companies. Aimed at building women's confidence and network. @LeanInLeeds
50+ tech meetups Leeds has a great variety of regular tech meetups from She Does Digital to Northern UX to Game Makers Yorkshire. Natasha Sayce-Zelem highlights these and more on Leeds Digital and there's a handy list here.
Mills & Reeve Tech Tuesday is a really informal meetup held every 3rd Tuesday from 5.00pm at the Brewery Tap in Leeds. Everyone is welcome. They don't have a formal website or twitter account - you just have to show up!
Leeds Digital Drinks run a series of events from simply meeting up in a local pub, to quiz nights, escape room challenges, workshops and their regular 'Founders' meet up where local entrepreneurs share their stories @leedsdigidrinks
People
Deb Hetherington Business Innovation Manager at Leeds Beckett University, Deb is one of the best connected people on the Leeds tech scene. On the steering group of a number of organisations, Deb is also the co-founder of Women in Leeds Digital. @DebDoesDigital
Sarah Tulip The other co-founder of Women in Leeds Digital, Sarah is well-known in Leeds for holding senior roles in tech companies such as The Test People and aql, and is now Director - Digital at EY. Sarah is also the Ambassador for Leeds as a Digital City. @SarahinTalent
Natasha Sayce-Zelem As well as being Head of Technology for Digital Service at Sky, Natasha is also the founder of @EmpowerWithTech & Leeds Digital @unharmonic
Zandra Moore Not content just with running the fast-growing tech firm Panintelligence, Zandra is also a keen supporter of many of the city's tech groups and is the founder of Lean in Leeds. @zandramoore
Anna Sutton The winner of three awards for entrepreneurship in 2019 alone, Anna is the co-founder and CEO of The Data Shed. A regular speaker at tech events, Anna is also on the steering groups of the Leeds Digital Festival and Women in Leeds Digital. @DataShedAnna
Jem Henderson Seen at many events across the city, Jem is the Entrepreneur Engagement Manager for Yorkshire at @TechNation, helping to make the region the best place to imagine, start and grow a digital tech business. @tn_yorkshire
Kane Fulton Jem's colleague at Tech Nation, Kane is the Entrepreneur Engagement Content Manager, bringing stories about interesting tech firms to life. He is also the creator of the Yorkshire Startups Facebook page and the unofficial photographer for many tech events in Leeds. @KaneFulton
Places
Leeds has a range of co-working spaces which are great places to work and meet like-minded individuals. Ideal for start-ups, scale-ups, and lone workers, the best of these venues create natural hubs which support and encourage individuals to flourish and businesses to grow. Many have a bar or cafe and organise their own networking, social events, and workshops.
Avenue HQ Centrally located, it offers co-working and self-contained office spaces. They offer regular workshops to keep their members learning - from tech to mental health and well-being - something that lone-workers often miss out on as they're not part of a big corporate programme. They also have social gatherings including table-tennis tournaments and cocktail making classes. Barclays Eagle Lab is situated on the top floor. @avenuehq_lds @Eagle_Lab_Leeds
Duke Studios Duke Studios is an open collaborative space just outside the City Centre. With a company motto of People first, Business second, Duke is not your usual work space provider. Based around a coworking model, Duke Studios provides a range of workspaces, creative services and facilities. They have a great cafe and a regular live music and dj schedule in their large event space. @Dukestudioleeds
Wizu Running a couple of spaces in Leeds, including above Kirkgate Market, they offer flexible space from a single desk to an entire floor. @WizuWorkspace
34 Boar Lane The new kid on the block, owners Kinrise have turned a former ironmongers and unloved office building into a high quality space with co-working and private offices. In a great location close to the station, it will soon have a cafe and restaurant at street level open to public and members.
ODI Leeds Well known for the sheer amount and variety of events that are held there (from hackdays to monthly meetups from the likes of Leeds Devops to even Algoraves), ODI Leeds also offers 36 coworking desks. Situated next to the Cultural Quarter, it even offers unlimited Yorkshire Tea, so what's not to like? @ODILeeds
Nexus Newly opened in 2019, this University of Leeds building aims to connect the region's businesses with the talent and expertise of university staff.
You can rent a single desk, a whole office or even a laboratory. @nexusunileeds
About Stuart Clarke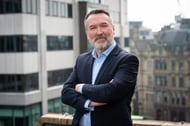 Stuart is the co-founder of Paceline marketing and PR consultancy, working with firms in the tech, professional services and arts sectors. His 20+ years corporate career saw him running marketing and corporate relationships departments for the likes of Alliance & Leicester, first direct and TD Bank of Canada. He is a non-executive director and adviser to a number of startups, including JigTalk, Synap and Soc, and has helped startups to raise funds through crowdfunding, angels and VCs.
He is also the co-founder and the Festival Director of the Leeds Digital Festival, the largest tech event in the UK. In 2019, the Festival had 240 events and 25,000 attendees, with more tech events in Leeds than in San Francisco, Boston and New York. The annual Tech Nation report saw him named by startups as the most influential person in Leeds.
About CircleLoop
Since 2016 we've been building the world's most powerful and flexible business phone system. CircleLoop runs in simple cloud-based apps rather than being reliant on cables, clunky hardware and complicated connections. It works with the tools you already use (including HubSpot, Zoho and Slack) and it's completely self-service with set up taking just a few minutes.