As our fast growing customer base already knows we never stand still here at CircleLoop HQ. We love nothing better than responding to customer feedback and ideas in enhancing and improving our cloud-based phone system apps. Our latest desktop release (v 1.0.30) includes many of the most customer-requested features this year to date, along with a swish new activity feed and a number of user interface improvements.
So here's a brief run-down of what we've been up to!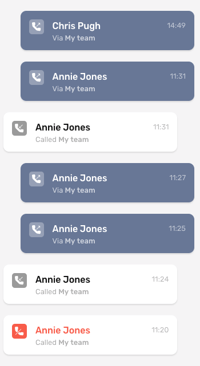 Swish New Activity Feed
Our design and user experience team has been hard at work developing a sleek and stylish new look for your in-app activity feed making it much easier to identify visually whether the call was inbound, outbound or missed. Of course, the activity still syncs across all of your apps. Plus, you can click on the menu icon on any activity to return a call or access more information including duration, recordings, blocking and adding new contacts.
Snooze Your Apps
The latest release includes our fantastic new "snooze" function which allows you to prevent inbound calls when you're popping into a meeting or getting started on your lunchtime sandwich! You'll find the snooze feature within your profile icon (bottom left corner of the app).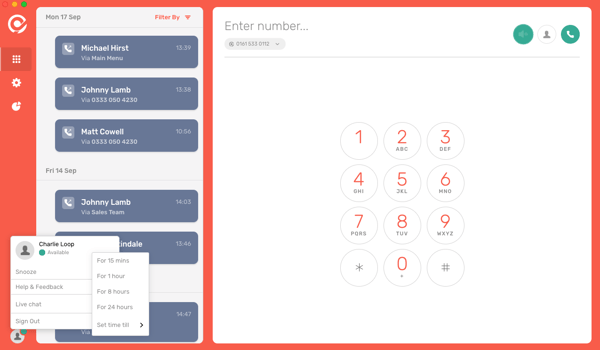 Voicemail/ Redirect - Custom Delay
Previously your voicemail or redirect delay was automatically set to 25 seconds, but now you can reduce or increase that delay (anywhere from 15 to 50 seconds) instantly within the app. You'll find this feature within the Calls panel (Settings>Calls) for your own user account and also within the Teams panel (Settings>Admin>Teams) for your team numbers and routings.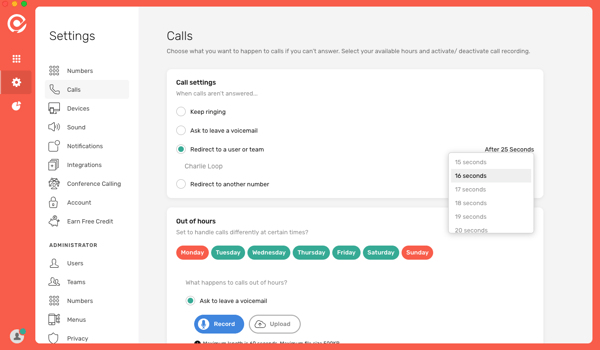 Subscription & Invoice Management
Your in-app subscription management screen has also received a major upgrade. System admins can now view user, number and pro-rata call charges in real-time in the apps, as well as being able to view and download historical invoices and update payment details.

Other stuff
Our design team has also made a few interface tweaks here and there in a continuous mission to make CircleLoop as beautiful and easy to use as possible. The new app also has some very clever pre-release technology on board in readiness for our upcoming Zoho CRM integration. Watch this space for imminent news on that!
And don't forget you can keep an eye on our product roadmap and what's coming next at circleloop.com/roadmap