We've all been in meetings that were a waste of time. You leave having learnt nothing from the time spent in the conference room, only agreeing that you'll need another meeting next week to discuss everything all over again. So, how do you make sure you're hosting effective weekly team meetings?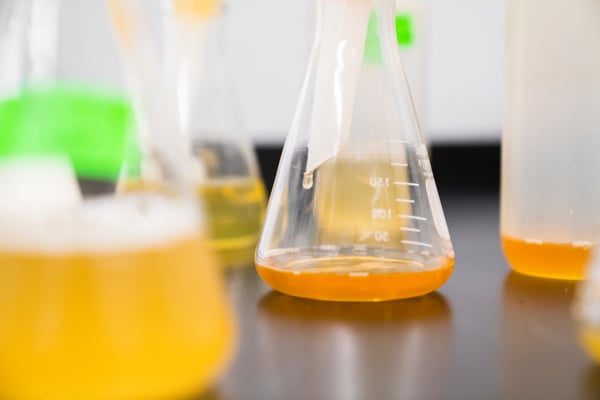 Top 10 Tips for Running Effective Meetings
Have an Agenda

Open up for Discussion

Bring Food

Be Transparent

Think Outside the Box

Homework

Let Someone Else Take the Reins

Keep it Short and Sweet

Ban Computers

Rate Your Meeting
1. Have an Agenda
There should be a point to every meeting you run, a decision that needs to be made or tasks that need to be assigned. Arriving without an agenda is a waste of everyone's time as it's far easier to go off topic. Setting an agenda beforehand creates expectations for all attendees. They know exactly why they're there and what needs to be achieved.
Failing to set an agenda leads to an unstructured conversation that has no goal. You won't be able to achieve anything and you'll just be back in the meeting room at a later date.
2. Open up for Discussion
You're not a dictator. The meeting shouldn't just be you talking for a period of time and then everyone leaves. This is the easiest way of having your attendees switch off and not pay attention. There should be plenty of opportunities for everyone to offer thoughts and opinions.
Opening the floor to the team is a great way of developing new ideas and ensuring all staff members feel valued. It can improve staff morale and cultivate an atmosphere of creativity.
3. Bring Food
No matter how good your meeting plan is, it can always be improved by bringing food for attendees. Treats for everyone can create an informal atmosphere that's actually more likely to lead to a successful meeting.
A catered lunch meeting will raise morale and help to break any ice if the meeting is between staff members that don't normally work with each other. If you're known as the manager that brings food to their meetings, then you can always be sure everyone will respond 'yes', rather than 'maybe', when the invites are sent.
4. Be Transparent
Effective weekly team meetings are transparent, as well as being informative. It's an opportunity to update members of staff with important business news and strategies for the coming months as well as offering employee feedback.
By being open and honest, staff are more likely to feel like they're valued. If they're kept in the dark about key business goings-on, then they'll lose motivation and job satisfaction.
5. Think Outside the Box
We hate buzzwords and 'blue sky' thinking-esque phrases too, but this one really applies here. Think outside the box when it comes to your team meetings. Host them off-site, watch TED Talks on suitable topics or start with a quick team game to get everyone excited and involved.
6. Homework
If someone returns from a meeting without anything to do, it's a wasted opportunity. During team meetings, ask for issues to be raised that can be dealt with. Keep a note of them and see how they've progressed when you next meet. This gives attendees something to think about during the week and it's a great starting point for next week's meeting.
7. Let Someone Else Take the Reins
As the boss, it's easy to be the one that takes the lead during each team meeting. On some occasions, this is important as you'll need to convey important messages or strategies that you want staff to work on.
However, by giving someone else the reigns, you're able to get a new perspective on the meeting. By sitting back and just listening, you can gauge whether or not what's being said is actually useful. It's too easy to feel as though a meeting is productive just because you're having one.
8. Keep it Short and Sweet
Respect your employees' time. They're all busy people and have a lot of work to do, so make sure meetings are as concise as possible and only cover essential topics. If there's nothing to say that week, then they might appreciate you cancelling the meeting to give them a little more time to work on tasks. Don't host a meeting just because you always do.
9. Ban Computers
Team meetings are useful gatherings and it's important for everyone involved to actually pay attention. If staff are sat at their desks, then there's always going to be that temptation to read that email that just came in. Shut laptops, turn monitors off and put phones on silent. You'll find you have a more engaged audience that's ready to listen and contribute.
10. Rate Your Meeting
It can be difficult to know how successful a team meeting has been. Did the staff enjoy the meeting and understand the key message? The best way to know is by creating anonymous online surveys for staff to fill out. A quick rating out of 10 and you'll be able to collate an average score.
Over time, you'll be able to see which meetings were a success and which weren't. Try new things and see how the score reacts.
Improve the Way Your Company Communicates
Meetings are just one of many ways that your company communicates internally and with clients. Poor communication can lead to unhappy clients and ultimately harm your business. There are a wide range of tools and applications available that can improve your company's ability to communicate.
For more information on improving your meetings and the company's attitude toward communication, download our free ebook. It's packed with useful tips to help you make the most of your internal and external comms.