Sales teams at inbound agencies know just how difficult it can be to stay ahead of the competition. That's why many of them use sales enablement tools to give them the edge. We asked the UK's leading inbound agencies to tell us about the tools their sales teams swear by. The questions we asked them were:
What is your sales team's favourite tool?

Why is it their preferred tool?

What other tools do they use if any?
This is what they had to say.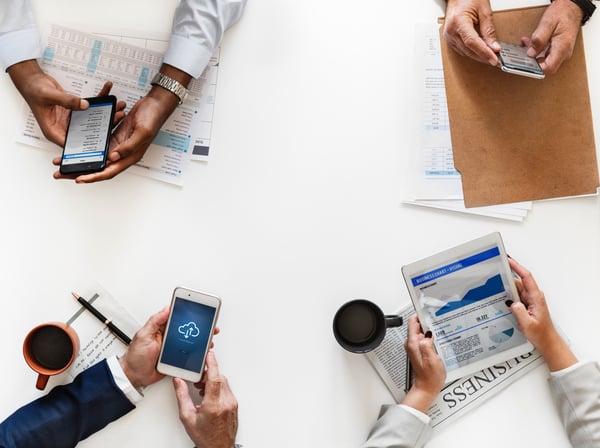 The favourite tool of our sales team is, without question, HubSpot. It's an obvious answer, considering we're a HubSpot Partner, but one of the reasons we joined the Agency Partner Program is because we were already using HubSpot in our business and we were such massive fans of the product.

How do I love thee? Let me count the ways…

HubSpot is a single point of truth for our entire business. Anything that anyone in our business needs to know about our revenue operations can be found inside HubSpot.

It can handle pretty much all of our sales (and marketing) requirements, and if it can't, odds are there'll be a Connect Partner app that can be integrated fairly effortlessly.

And unlike most of their direct competitors, HubSpot has succeeded in creating an incredibly powerful and full-featured tool that is also user-friendly. New team members are able to get up and running super quickly without having to wait around for support or extensive training.

We use Hunter.io for tracking down unknown email addresses. The BuiltWith plugin (for Chrome) is really good for gathering intelligence about what marketing technology stack a potential customer already has in place, giving you a huge advantage on those initial calls and during demos.

Not a tool that we currently use, but we rolled out Showpad for the sales team of one of our clients a couple of years back which was very well received.
Sean Redfearn, Managing Director at
Red-Fern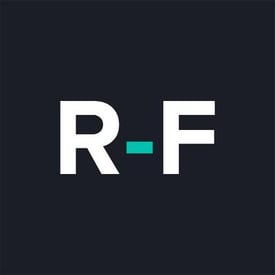 Our favourite tool is the HubSpot CRM and Sales Pro. This allows our sales team to track real-time actions for any contact and how engaged they are as a potential new customer. Plus, it allows us to delight our existing customers.

As a HubSpot Gold Agency, this will always be our preferred tool. The integrations with Marketing allow us to align our marketing and sales efforts.

We love using PandaDocs, Workflowmax and Slack. We have integrated PandaDocs into our HubSpot CRM workflow for creating estimates and proposals. Once these proposals are signed and we win a client, the job is automatically created in WorkFlowMax.

While all this is happening, Slack is integrated with all the workflow touchpoints and notifies us of any updates.
Matthew Kay, Head of Operations at
Aira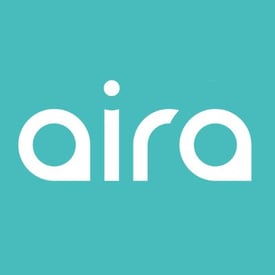 We use HubSpot CRM & Sales every day. The tools, while not perfect, offer a wide range of features that many other tools can't match for breadth.

The CRM is the lifeblood of our sales processes. Setting tasks, looking at deal pipelines, writing down notes and recording meetings, emails and calls mean the contact records within the platform are the go-to place for information about a client during the transition from lead through to prospect and eventually, a customer.

I think any business that has multiple customers and multiple employees needs a CRM - and HubSpot's a great starting point because it's free.

HubSpot Sales contains features liked Canned Responses from Gmail, booking meetings from tools like Calendly, live chat (from Olark or tawk.to) and sales automation like lead rotation are all integrated via one app.

While other tools do have more firepower, HubSpot's Sales licenses mean everything is combined in one application. There are less billing and admin issues and it's all tied into our email client.

We've integrated our CRM to our internal chat software, Slack. Any website chats come through to Slack, and we're often having internal conversations and asking for feedback and help on sales pitches using the tool.

In terms of tools to be aware of, I think Wistia's Soapbox tool is something that is ahead of the game. We're not quite using it yet, but video sales pitches are something that will become increasingly common as sales professionals seek to find more ways to build a 1:1 relationship at scale.
Alexander Costello, Digital Marketing Executive

at Luminate Digital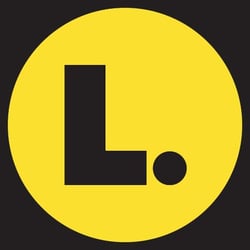 Deal boards.

You can instantly see with a touch of a button what your highest priority is that day. It reminds you to revisit cases that require attention and those you might have missed. It also makes reporting easier on the sales pipeline.

Other favourite tools of ours include email tracking and sequencing. You can get instant desktop notifications when prospects open your emails and when they click on a link. The activity stream is extremely useful in logging our lead's history, allowing us to monitor which documents were opened so we can personalise our approach and individually nurture each unique lead.
Will Ryles, Creative Director at
Report Central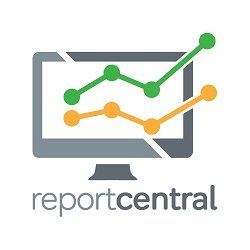 We use a number of tools for different clients but our single common tool is Inbound Addons, an SMS service based out of Australia that allows you to send texts from within a contact record or as part of an automated workflow.

We love using SMS to contact customers and leads because our experiments show that the rate of engagement via text is on average 10x higher than via email. At present, HubSpot doesn't support SMS so we use the tool as an add-on to give us extra functionality.

External tools aside, in general we get the most benefit out of the API tool which allows us to do some pretty cool things with SQL databases & Microsoft Power Bi reporting.

We find the API tool to be extremely useful because again, in an area that HubSpot falls down in - reporting. We have developed our own reporting suites using SQL and Microsoft Bi.

Given that our clients are often large with multiple poorly organised data sources, we can combine these individual data hubs with HubSpot data to create a single clean user record. It's this kind of work that helps us not only obtain leads for clients but also drive more sales and higher profit margins via things like Google Ads.

Additionally, being able to pair up organisation-wide data with HubSpot allows us to create action driven responses via workflows (including texts) e.g. if a client spends less than expected, we can trigger a response to this via HubSpot.
CircleLoop Integrates with the Tools You Use
Sales teams need the right communication tools to be able to contact prospects and build relationships. Startups need a phone system that easily integrates with the other tools and apps they already rely on. This means everything can be accessed from one place and makes it easy to catch new members up to speed.
We've put together a guide that's packed with useful advice on phone systems and the features of CircleLoop. Download your free copy now.