We're excited to announce that CircleLoop has a brand new integration with Pipedrive CRM.
The integration features seamless contact syncing, instant click-to-call from Pipedrive, and call activity logging which includes our smart voicemail to text functionality. So now you can save time and get even more done.
Introducing CircleLoop & Pipedrive CRM
Contact Syncing
CircleLoop for Pipedrive puts your contact data where you need it, with automatic syncing straight into your CircleLoop phone system.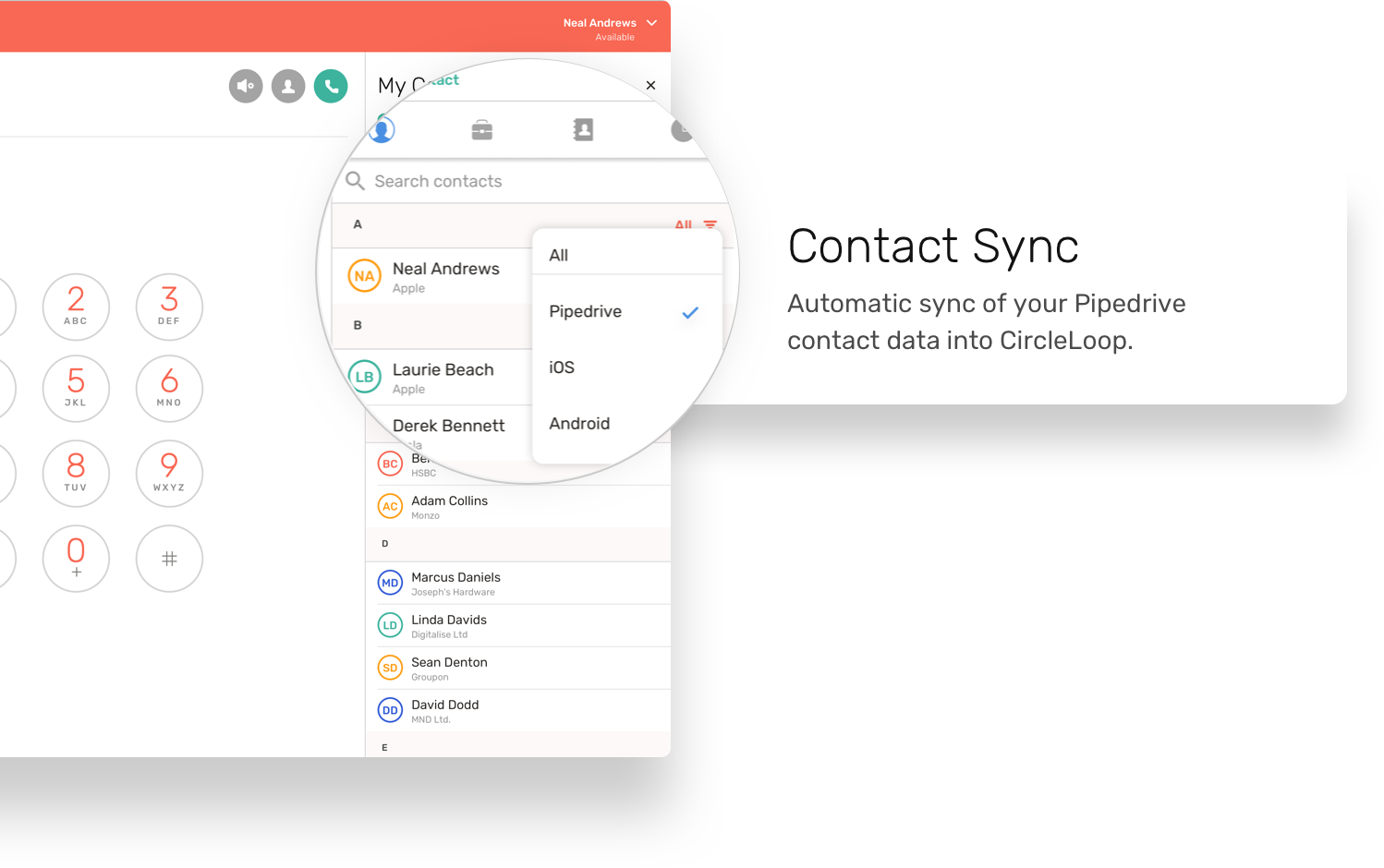 Click to Call
When you're working in your Pipedrive CRM you no longer need to click out, or copy/paste phone numbers across. CircleLoop for Pipedrive features instant click-to-call, allowing you to make calls quickly and easily direct from your CRM.
Call Activity Logging
All calls to and from your Pipedrive contacts are logged as notes, in your Pipedrive CRM records. This includes missed calls and voicemail - which CircleLoop will automatically convert to text and create as a note for quick and easy access.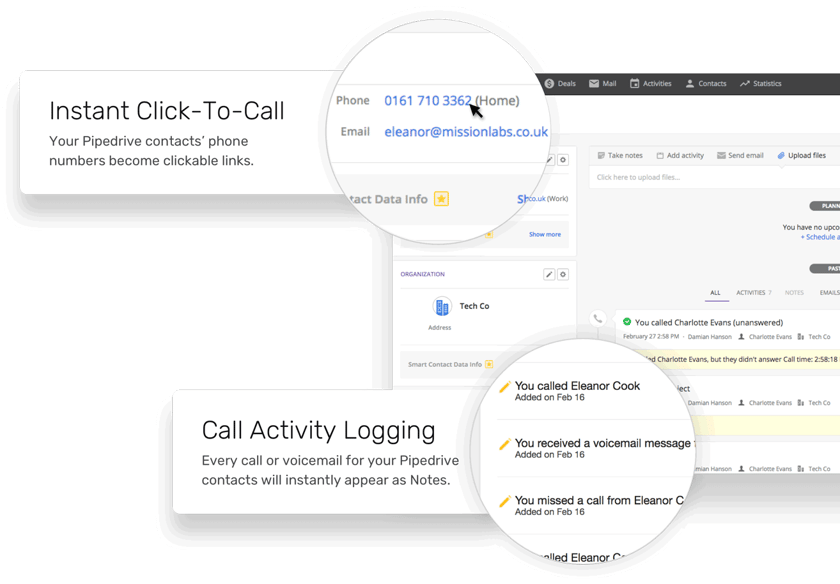 Desktop & Mobile Apps
You can use your CircleLoop for Pipedrive integration whilst you're in the office, or on the move, with powerful desktop and mobile apps ready to keep you and your team working, wherever you are.
Ready to find out more? Our Pipedrive integration is available for all CircleLoop Unlimited customers, at no additional cost. Hook up your CircleLoop and Pipedrive accounts here.
Not yet a CircleLoop customer, but want to give the CircleLoop-Pipedrive integration a spin? Not a problem! Get started with your free 14 day trial right here.
---
CircleLoop - Finally, a better business phone system! Kill the desk phone for good, look professional, be more productive and save money versus the usual business telephony options.