Today is #InternationalWomensDay
According to the website Women in Tech the number of working women in technology is significantly lower than most other UK work sectors, with just 17% of those working in the UK technology sector reported as being female.
But the UK technology sector is exploding, creating hundreds of new exciting and innovative roles every week, and having a diverse team is always beneficial to any company. It is crucial to have a balanced workforce when it comes to sharing ideas, leadership and creativity for new projects. So we want to encourage more women to consider tech as their career path.
Advice to get started on your career in technology is available
Women in Tech has put together a series of fantastic blogs, articles and guides that can advise you on getting started in a career in technology.
They are all available at https://www.womenintech.co.uk/news-guides
Conversion rates with SaaS do not appear to be gender-dependent

Here at CircleLoop as a SaaS (software as a service) based product we see 30.2% of our visitors to our website over the year are female, and this has increased from 22.9% this time in April 2018.
Importantly we see no significant difference in the number of customers that convert to a paid customer between the genders, there is only a 0.7% difference in our conversion rate between male and female users.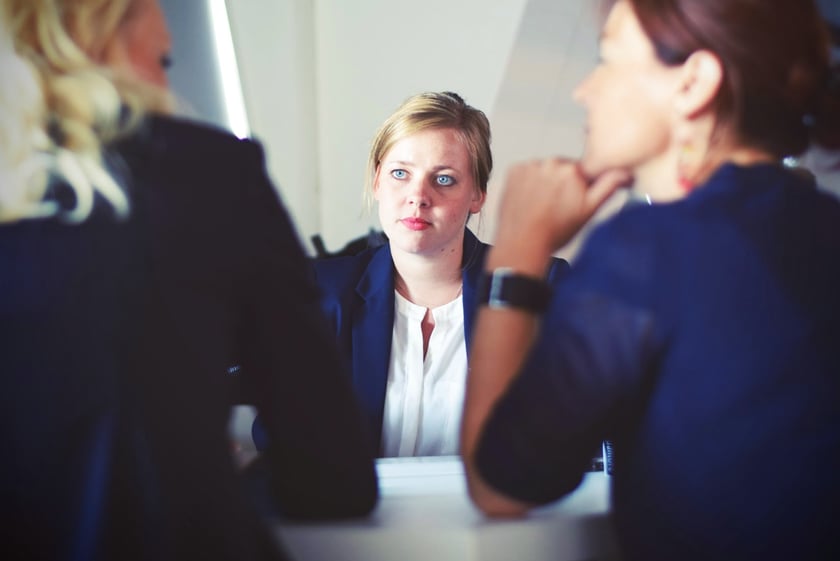 Advice in the North West
If you would like advice in the North West, our recent blog from Richard Gregory highlighted Beckie Taylor, Beckie is responsible for a number of Women in Tech events and you can sign up here
Advice in London
The Digital Advertising Women's Network is a community dedicated to inspiring and developing women in the digital industry. You can find more information here

General Advice
Women in Tech is a fantastic resource featuring jobs, blog and resources and you can find further information here
accelerateHER led by co-CEOs Poppy Gaye and Laura Stebbing is an organisation that aims to address the under-representation of women in tech through a series of initiatives.

#balanceforbetter
About CircleLoop
Since 2016 we've been building the world's most powerful and flexible business phone system. CircleLoop runs in simple cloud-based apps rather than being reliant on cables, clunky hardware and complicated connections. It works with the tools you already use (including HubSpot, Zoho and Slack) and it's completely self-service with set up taking just a few minutes.