If you prefer to use an IP handset with CircleLoop, you can now instantly provision the Snom D715 using the CircleLoop desktop app.
Set up is very straightforward, and can be completed within a few minutes.
Available now in our store

Visit Here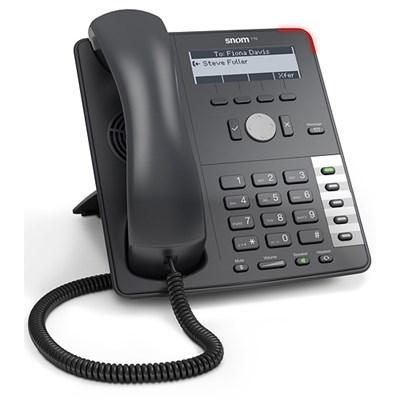 Why a Desk phone?

The Desk phone dilemma is one that we have debated at CircleLoop for a while both internally and from customer feedback.
We found that with our growing success in the market place, people are moving over in large numbers to our cloud based solution. In many cases happily using a desktop or mobile device but we have found that other users are still used to the security of their desk phone.
We have found that by not offering this we were stopping customers who loved the CircleLoop brand from becoming customers (loopers) so we have found a middle ground.
This gives you the security of having a desk phone to pick up but used in a hybrid model with your CircleLoop application which means that features such as call transfer are currently remote-controlled from the desktop application, and do not work directly on the handset.
Instructions to provision your Snom D715 handset with CircleLoop
You can follow our instructions to correctly provision your Snom D715 here
About the Snom D715

Watch a brief overview of the D715 here *not all functions advertised will work with CircleLoop
About CircleLoop
Since 2016 we've been building the world's most powerful and flexible business phone system. CircleLoop works with the tools you already use (including HubSpot, Zoho and Slack) and it's completely self-service with set up taking just a few minutes.