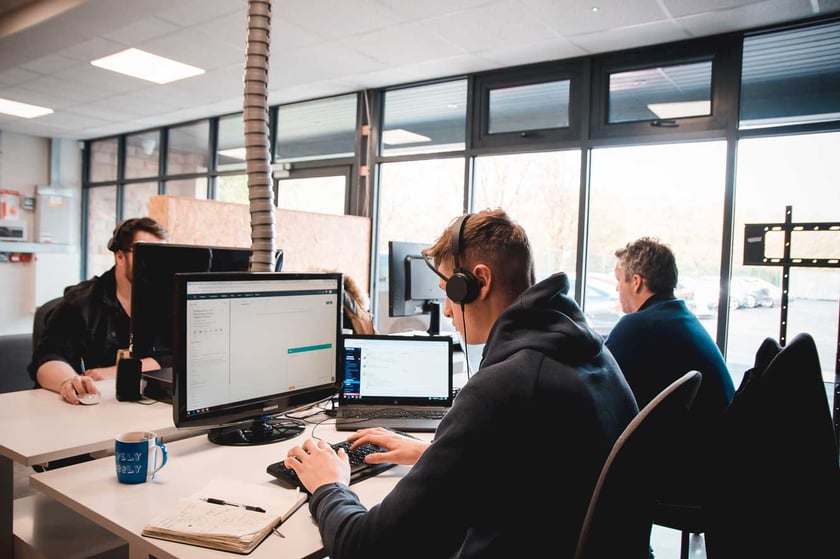 Our dedicated Customer Success Team are the day to day voice of CircleLoop.
Onboarding customers when they first join CircleLoop, answering your technical questions, producing demos of our product and helping you with queries around porting your number.
We think it's always good to put a face to a name, meet the team below!
Meet Zac: Liverpool FC, Dungeons and Dragons wizard and beard enthusiast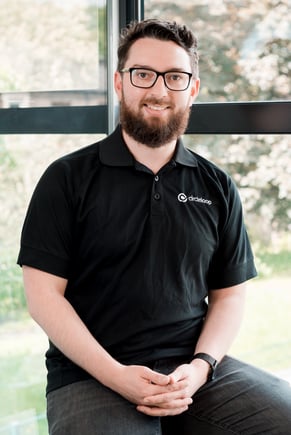 Zac is our porting and hardware specialist. If you are looking to port a number into CircleLoop then he will help you to navigate the UK porting world. He will also take care of your hardware orders for you, enabling you to use the best possible hardware with CircleLoop.
Zac will also answer your tickets when you log them and keep you updated as to their status.
Have a look at our hardware and our porting process and then contact Zac with any questions.
Zac is a keen board gamer and currently owns over 50 varieties of games. He is also a beard enthusiast and wearer even going as far as to counting his favourite band as.."The beards"
Meet Kieran: Mr Musicals, coffee and watch c

onnoisseur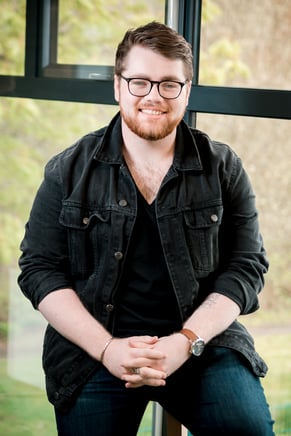 Kieran is our support lead, he will answer your inbound calls, walk you through integrations and assist you in setting up deskphones. He also joins in with Zac on answering your tickets.
Take a look at our growing list of Integrations and our SNOM handset and then contact Kieran with any questions.
Kieran likes his musicals and is often heard humming the latest tune thats in his head, he's also the man for a chat about the latest watches or for a discussion around the best coffee beans for the office.
Meet Dominic: Cricketer, beans on toast evangelist and our number 1 Little Mix fan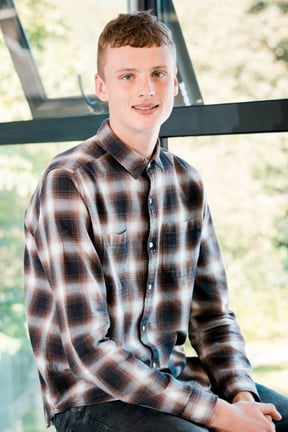 Dom is our first point of contact when you join CircleLoop, he's there to onboard you when you first join; walking you through the initial setup and guiding you through your questions.
You can join Dom for a demo of CircleLoop https://www.circleloop.com/arrange-a-demo
Dom is a regular on the local league cricket scene, an absolute wizz at making beans on toast (with BBQ sauce) and is the proud owner of the office's Little Mix calendar.
Meet Imogen: The cultured one of the group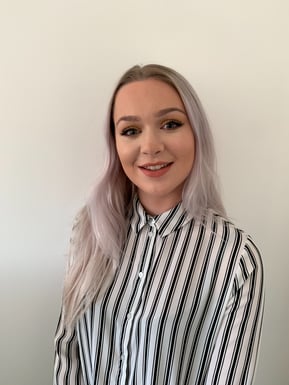 Imogen is our Customer Success Account manager, she is always gathering feedback, understanding the needs of our users and finding out the features CircleLoop users want to see!
Imogen is also there to onboard any new users and to help with the initial set up.

If you are looking for a new recipe then look no further than Imogen who enjoys cooking and experimenting with new foods.
Imogen also likes travelling exploring new cities and soaking in the culture. Whilst on her travels, you will also find Imogen partaking in a spot of retail therapy as she loves fashion. When she's not out and about she likes to unwind with a glass of wine and chocolates while binge-watching Netflix.

Meet Chris: Northampton Saints, general knowledge and the southerner of the team.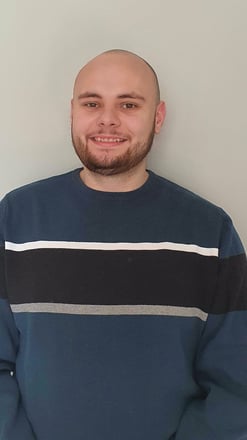 Chris is our newest Customer Success Executive who will be helping the team with customer service, supporting new and existing CircleLoop customers. Chris will also help create exciting and engaging content to help promote the benefits of CircleLoop as well as managing our social media.

When he's not at the office you can find him at the AJ Bell Stadium watching Sale Sharks (Much rather watch the Saints. Logistic issues), watching quiz shows and documentaries, learning useless facts that are only useful at a pub quiz or taking his little pooch for a walk.


About CircleLoop
Since 2016 we've been building the world's most powerful and flexible business phone system. CircleLoop runs in simple cloud-based apps rather than being reliant on cables, clunky hardware and complicated connections. It works with the tools you already use (including HubSpot, Zoho and Slack) and it's completely self-service with set up taking just a few minutes.