Running a small business can prove to be extremely tricky, especially for first-time business owners. Mobile apps can help, allowing you to run your business operations smoothly while on-the-go. Not sure on which apps can help? Well, we've handpicked seven of the best apps for small business owners that are sure to maintain the smooth operation of your business.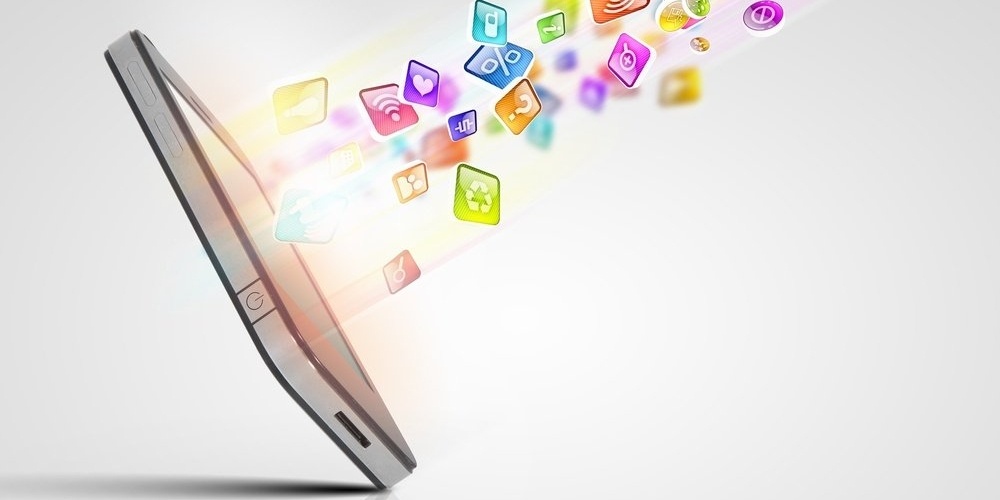 The flexible, accounting app
Run a tight financial ship with QuickBooks accounting software. This app allows you to keep track of revenue and expenses. See what you're spending and where your money is being distributed. You can also make staff payments and send money to partners and shareholders as and when you need to.
The app works in conjunction with your phone's camera too, meaning that you can upload images of any receipts or invoices without having to input them manually. This saves time and reduces the chance of any mistakes when inputting.
Take advantage of their 30-day free trial. This trial period allows you to get used to the app's interface and determine whether it's worth keeping and paying the reasonable monthly fee. And if you don't like it, you can just cancel at any time as there are no fixed term contracts.
Price - £15 per month. You will automatically be charged this once your free trial is over so make sure that you remember to cancel it if you don't get on with the app.
The app for card payments - suitable for any business size
Square is so easy to get set up and running with. Simply create an account and buy a Square card reader online or in store. Once this arrives, you can start taking card payments straight away and your money will land the following business day.
Square allows you to take payments in person, over the phone and via invoice too. Your business will then have real-time analytics on its account, plus location and inventory management all via the smartphone app.
Why choose Square? Their low rates, simple-to-use software and expert support team allow you to stop worrying about your finances and spend more time thinking about running your business as efficiently as possible.
Price - The Square reader is necessary and is priced at £39 + VAT. For any chip and pin or contactless payments that you take, you'll be charged 1.75 percent. For example, receive a payment of £100, you'll be able to see £98.25 in your bank. Typed card payments will charge you a higher 2.5 percent interest fee. Here's further information of the full pricing list.
The cloud-based team messaging app
Slack is perfect to maintain strong communication levels throughout your business. It's also brilliant to stay connected to those who're working remotely. Organise your business' workflow into their own specific channels for clear accountability and efficiency. Your team are able to communicate privately too, as well as share documents and files.
Price - There's a free version and two paid versions. It all depends on how many employees you've got. For businesses with up to 50 employees, the free version is more than enough. The paid versions archive all of your team's messages, making it easier to pull up conversations at any given time. The standard paid package is just £5.25 per active user per month, whilst the Plus version is £9.75 per month.
The original software-based conference room solution
Bolster your communication by implementing Zoom. Combine video conferencing, online meetings, chat and mobile collaboration to ensure that your business is run smoothly, wherever you are in the world.
Price - Zoom provide a tier of different plans and packages for you to choose from. But, the free tier is perfect for all your small-business needs. Host unlimited meetings, with up to a 100 participants able to join. There's a 40-minute limit on meeting calls with the free version, but nothing stops you from simply calling them back if it exceeds the time limit. The more detailed packages start from £11.99 per month.
The all-in-one social media management tool
There's so many important factors that you've got to look after as a small business owner and often social media can be one that gets overlooked. That definitely shouldn't happen. It's a great way to advertise your business and build strong relationships with both clients and other businesses.
You might be thinking, "when do I possibly have time to post on social media a few times a day?" Well, that's where Hootsuite comes in. Keep your social media account up to date by scheduling your posts in advance for Twitter, Facebook, Google+, YouTube and LinkedIn.
Price - Take advantage of their 30-day free trial and see if the app is compatible with the way you work. If it works, happy days. You can then carry on your account for a moderate monthly fee, starting from £25.
The ultimate in project management software
In need of project management software? Try Asana. The app was once used by global giant Facebook for team collaboration on projects to reduce your emails and wasting time. Task assignment, scheduling and reminders are all included within the app. Both you and your staff can now spend more time getting the job and getting hands on.
Price - Asana is free for teams up to 15 users.
The app that tracks work hours and productivity
This app is a time tracking tool that monitors the billable hours of your workforce. It records what time was spent on certain tasks which means that you can see where adjustments are necessary.
This is great as it leads you to see where things are falling down and what you need to do to fix it. The app can integrate with other popular apps too like Asana, QuickBooks and Slack.
Price - Time Doctor comes with a free 14-day trial for you to decide whether it works for your business or not. After your trial, it's £9.99 per month.
Ensure Efficiency with CircleLoop
An efficient business has to have strong communication levels. It's a must. How can a business expect to do well if they're not communicating with each other and their clients? The right phone system and strong communication can boost productivity levels too.
Cloud-based phone systems are proven to improve communication and leave your business in great stead for when technology eventually evolves once again. This'll mean you won't have to change too drastically, which is great for staff onboarding and it'll be cheaper in the long run too.
Not sure how a cloud based phone system could benefit your business? Well, lucky for you, we've put together a document that shows you everything you need to know. Download it for free below.
If you have any queries, feel free to get in touch with us and we'll be happy to offer our assistance.