03 numbers have been around for over 12 years now, but there remains a lot of confusion about what they're for and how much a call to an 03 number will cost.
Most people know that 01 and 02 numbers are local telephone numbers, with local rate charges. So what about 03 numbers?
What are 03 numbers?
UK 03 numbers are non-geographical which means they're not tied to a particular location. In that regard, they are the same as 0844 or 0845 numbers, but thankfully that's where the similarity ends.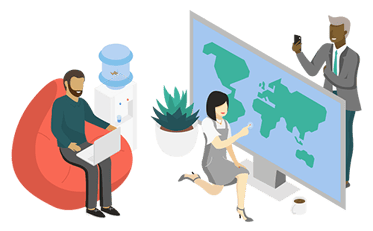 03 numbers are much cheaper to call, with rates the same as a local landline call (even from a mobile). In fact all major network operators are legally required to include calls to 03 numbers in their call bundles, and in the case of CircleLoop, our Unlimited call plan.
What are the business benefits of 03 numbers?
03 numbers were introduced by Ofcom in 2007, as an alternative to those unpopular, expensive premium 0844, 0845 and 0870 numbers. This was to control the charges people were facing when it came to making calls - we don't support any 05, 08 or 09 numbers because they can be very expensive for your customers to call.
There are numerous benefits to business when using 03 numbers, so we'll touch on the main ones below:
03 numbers are mobile friendly: according to an Ofcom survey, data from 2017 suggests that 67% of those with a personal mobile and a landline see their mobile as the main method for making and receiving calls in the home. Therefore, any potential customers that need to contact you will appreciate having a mobile friendly number to contact you on. 03 numbers are included in mobile call plans. Pay as you Go mobiles are charged at a local rate.

No geographical location: 03 numbers don't have a location or area code attached to them like 02 or 01 numbers do. (e.g. 0161 being a Manchester area code, and 020 a London area code. 03 numbers provide one point of contact for customers nationally, regardless of where they are based in the UK.

Memorable numbers: having a memorable number for your business can help increase enquiries and referrals. And also help you stand out against competitors. When phone numbers are more memorable, they're easier to recall, therefore people are more likely to contact you when they need your service or product. As well as being able to easily recall your number and pass it on. Read our blog about Memorable Numbers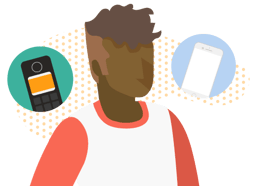 The difference between 03 and 084 or 087 numbers
So in a nutshell 03 numbers are a great way to give your business a professional national presence, without your customers paying over the odds to call you.
| | | |
| --- | --- | --- |
| | 03 Numbers | 084 or 087 Numbers |
| Mobile-friendly | ✔️ | ✖️ |
| Landline-friendly | ✔️ | ✖️ |
| Trusted Number | ✔️ | ✖️ |
| Memorable Numbers | ✔️ | ✔️ |
| No geographical location | ✔️ | ✔️ |
Compliance for Businesses
Since June 2016 it has been illegal for companies to use premium rate 084 and 087 numbers for customer service lines and this is part of Ofcom's drive to make call costs fairer and more transparent for consumers. Many businesses adopt premium 08 numbers as a means to generate additional revenue, but it is no longer acceptable to advertise this type of phone number for a customer service or complaints line. At CircleLoop, we believe that this move towards 03 numbers can only be a good thing, which is why we offer 03 numbers as part of our extensive number range.
It's the first number you're given when you sign up to CircleLoop. Don't worry, you're not stuck with it if you wanted to change it - it's really to add and remove numbers. The great thing about an 03 number is that whether you're a business just starting out, or you're an established one, our virtual numbers give your business a national presence without expensive national rates.
So, if you want to give your business a national presence, but without expensive national rate calls, then try an 03 number for yourself (or an 01/ 02 number), start your free CircleLoop trial today.